How do you tell if a man is wearing a toupee?
Many men agreed toupee as one of the most ultimate items to conceal thinning hair areas and bald spots. It is available in different versions and looks as realistic as possible. However, there occur several cases when others realize and detect someone applying a toupee.

Are there any signs on how to detect when wearing a toupee? The following sharing's can make your hairpiece easy to be realized. Keep reading to know these signs and avoid being detected.

Several Signs to Spot a Hairpiece
You are ashamed when being detected wearing a toupee. How to tell if someone is wearing a toupee? Here are several signs to know:

Wear a low-quality hairpiece
Hair replacement systems are made from two main materials: real human hair and synthetic fibbers. Not mention to human hair, synthetic hair toupee looks so natural and offer wearers comfortable feelings. Still, this hairpiece is not versatile. It can be melted if you restyle it with heating tools. It other words, you can only use this hairpiece in only one style and colour.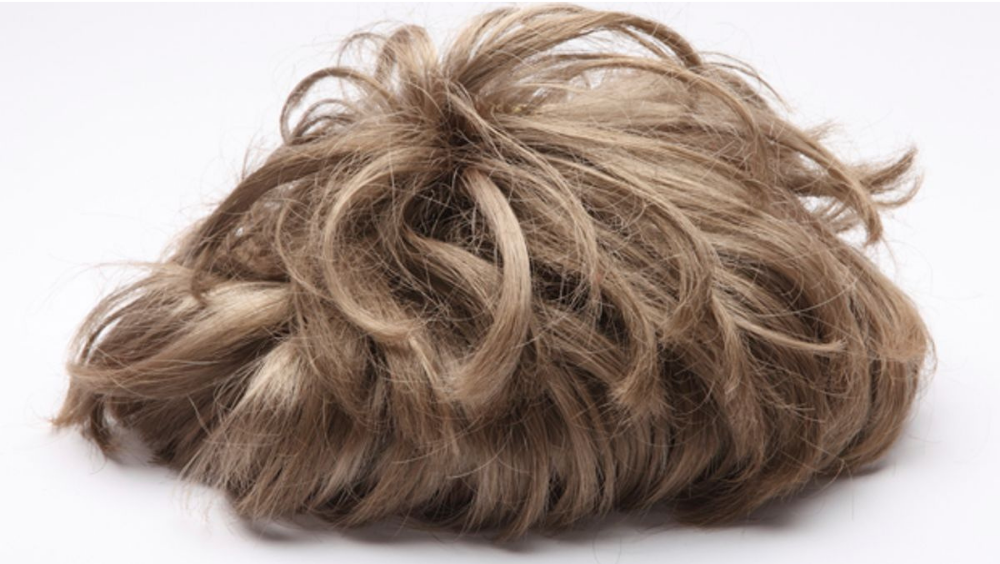 (Low quality toupee)


Your unconfident reacts
Another sign on how to detect a toupee. You put on a hairpiece to hide their blemishes on their heads, such as baldness and hair loss. You use adhesive (glue, tape adhesive) To secure the hairpiece. But most wearers say that they are afraid the hair would be flown up by the gust of the wind. They are afraid that their fake hair will fall out at any time. Hence, they restrict take part in outdoor activities and move their heads. But they don't know that their unnaturally rigid actions denounce that they are wearing toupees.

Too much hair density
Manufacturers design a hair system that looks as natural as possible. Each hairpiece has its own density and volume to offer the fuller hair look. Often, these hairs are customizable. For example, you can contact and ask hair vendors to add more density if you want. They require a toupee with too many hair strands. And it is the reason why your hairpiece looks unnatural. Bear in mind that you should tweak the hair before applying it. You should get a medium-density hair system because it looks like your bio hair.


(Too much hair density makes your toupee detectable)


Have too perfect hairpiece
Additionally, there is another way to spot a fake hair. As you know, most middle-aged men are experiencing hair loss or shedding. Hence, if you see an older man with very dense, strong hair and the low hairline, the hair on his head maybe a toupee.

How to Avoid This Problem
Wearing a hair toupee, you are afraid that others can pick out it. How to make the hairpiece look realistic? How can I cover my bald patches well? The following tips below can help you feel more confident. These signs of how to detect a toupee will be futile.

Invest in a human hair toupee
We recommend to dress up with a human hairpiece that is made of real hair. Even if you have a small bald spot or severe hair loss, this hair can help you deal with it. It brings along good-looking and natural tresses in the fastest way. Unlike synthetic hair, the human one eliminates tangling problem since all cuticles are alive and running in one direction. Also, human hair toupee can mimic your bio hair in the perfect way. Wearers can wash, style, and even bleach the hair.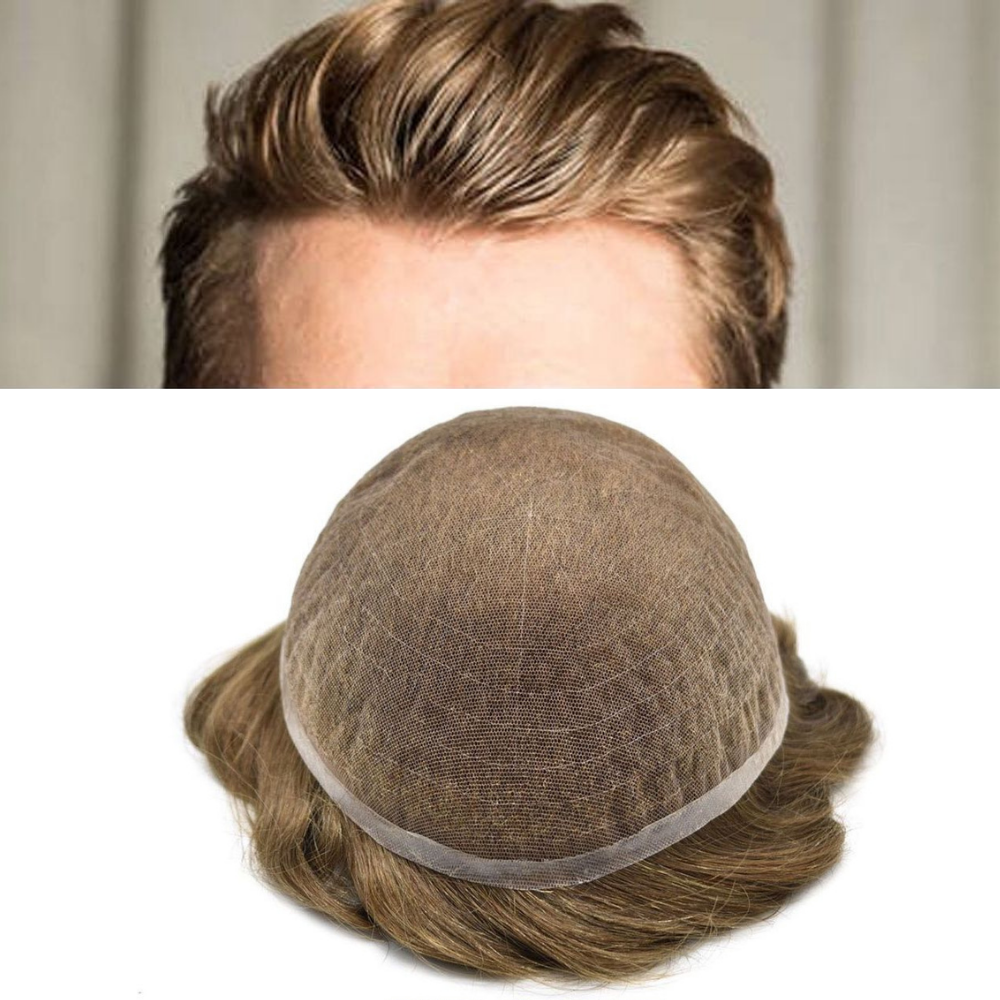 (Opt for a quality hairpiece)


Select the hair that has the same colour as your real hair
The next important thing when choosing a toupee, you have to consider the hair colour. opt for the hair hue that resembles your existing hair colour.

Right toupee size
We are sure that you don't like wearing hair toupee that is too tight. A fitting toupee is necessary. The tight toupee can cause headaches and make your hair loss become worse. While the large size toupee leads to many issues when you apply it. Choose the right size toupee for you.


(Choose the right toupee size)


Lyrical Hair manufactures the highest-quality hair systems. We use 100% real and quality materials. Each step of the production process is meticulously carried out with excellent technique and precision to ensure that the hair system lasts as long as possible while remaining as comfortable and breathable as possible.

We have 6000+ stock hair systems that are available for shipment and are sent out within 24 hours. They will take just 4-6 days to arrive. Stock hairpieces sometimes cannot meet your requirements but there is nothing to worry about because we can make custom hair systems for you. For custom hairpieces, we need the following basic information: hair length, hair colour, hair wave, hair density, base size, base design, and hairstyle. Different knotting methods can also be catered for bleached knots on the front lace section or V-loops. We can meet any requirements for custom-made orders.
In order to make a perfect hairpiece, it is best if you send us a template and a hair sample to get a colour match. Custom orders will arrive in about 2-3 months.

We will help you regain the image of full and strong hair. Above are all that Lyrical hair wants to share about how to detect a toupee. Hopefully, after this blog post, you can wear toupee without being spotted.
If you have no idea where to buy an ultra-realistic hairpiece, come to Lyrical Hair. Browse our large selection of toupees and place an order. We commit to give you the best product at an affordable price. Don't hesitate to drop us via email lyricalhairglobal@gmail.com